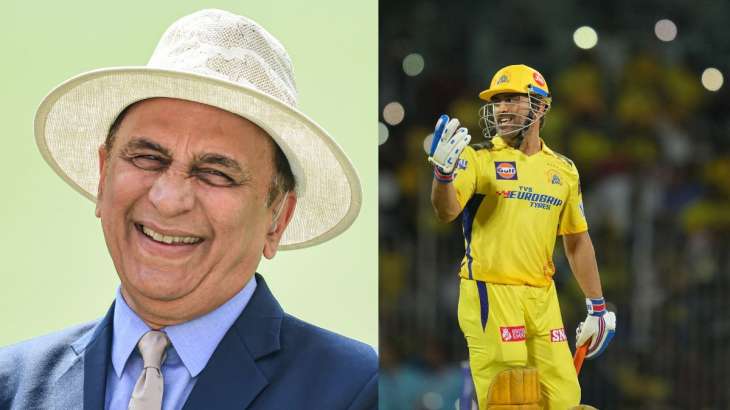 Former India cricketer Sunil Gavaskar heaped praise on Chennai Super Kings (CSK) captain MS Dhoni and also described him as the best captain in the history of the Indian Premier League (IPL). Dhoni led CSK for a record 200th time in the game against Rajasthan Royals but the team lost by three runs in a thrilling encounter. CSK has lost two out of four matches in the IPL so far and will have to work hard to break into the top four this season.
But Gavaskar is not too worried about the four-time champions as he feels the Men in Yellow know how to come out of tough situations thanks to their skipper. "CSK knows how to get out of tough situations. It has been possible only under the captaincy of MS Dhoni. Captaining 200 matches is very difficult. Captaining so many matches is a burden and it affects their performance as well Could have."
"But Mahi is different. He is a different captain. There has never been a captain like him and there will never be one like him in the future," Gavaskar said in a release from the IPL broadcasters. MS Dhoni's record as CSK captain has been an extraordinary one winning 120 matches while losing 79 matches with no result.
Apart from this, Sunil Gavaskar also praised another former Indian captain Virat Kohli for the way he batted for RCB in this season of IPL. Kohli has so far scored 214 runs in three innings at a strike rate of around 147. Managing to post on the board because of my start. These are good signs for RCB," Gavaskar said.