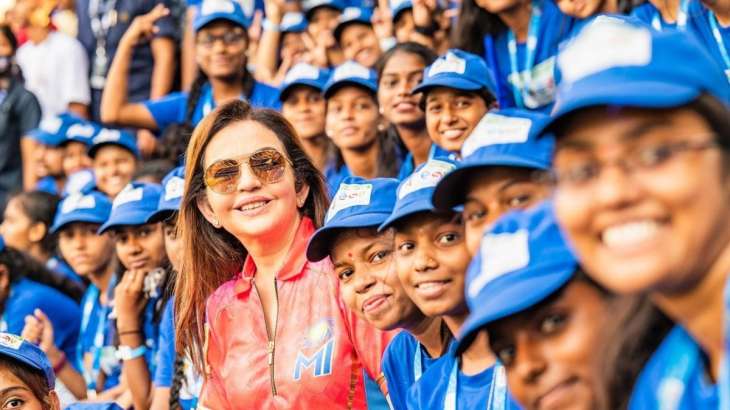 MI vs KKR | The owner of Mumbai Indians and chairperson of Reliance Foundation shared an inspiring message on her team's special day in IPL 2023 on Sunday. In the 22nd match of IPL 2023, Mumbai Indians face Kolkata Knight Riders at the Wankhede Stadium. Making the game memorable, Mumbai Indians celebrated a unique initiative called 'ESA Day' (Education and Sports for All).
MI dedicated this match to inspiring the girl child and invited over 19000 young girls and 200 special children from 36 NGOs to take Mumbai to Kolkata. Nita Ambani was also seen cheering the team and interacting with these girls from the stands. He also shared an inspirational message while speaking during the game.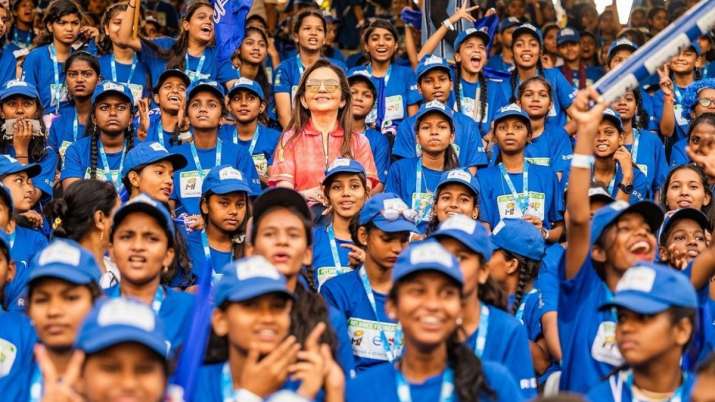 "Today's match is about celebrating women in sports. I wanted to highlight that girls have the right to education and sports. I hope all these girls and those watching TV dare to chase their dreams and achieve whatever they want. That is why we have called on all of them today to feel inspired and take great courage to come back home."
"There could be a Jhulan or a Harmanpreet here, not just cricket but a superstar from any sport in the future. They can achieve on the global stage and bring accolades for India."
Notably, the MI men also displayed a strong spirit for the initiative as they donned the MI Women's WPL jerseys. For the toss, Mumbai Indians women's team captain Harmanpreet Kaur also walked out along with the men's team's stand-in captain Suryakumar Yadav.
Ishan Kishan's blazing half-century and Suryakumar Yadav's flamboyant innings helped Mumbai Indians beat Kolkata Knight Riders in the 22nd match of the IPL at the Wankhede Stadium. Mumbai continued their excellent head-to-head record against Kolkata and denied them victory at their fort in front of 19000 specially invited young girls. The chase was followed by Kishan and Suryakumar as MI kept their shape well and registered a five-wicket win.