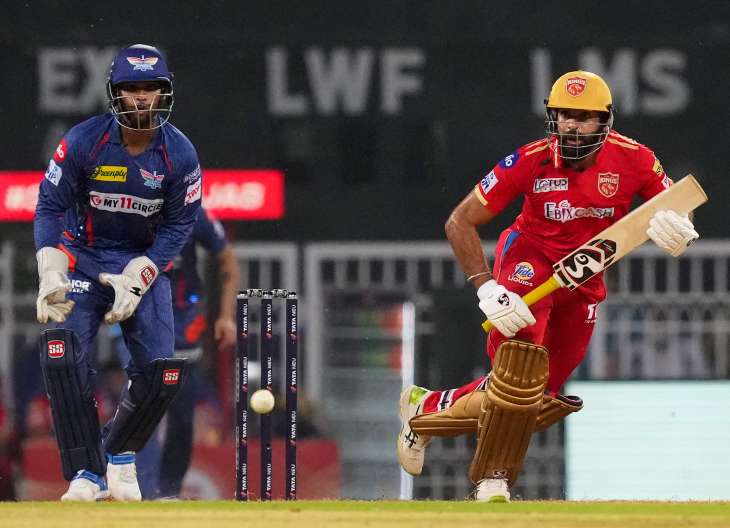 In the final match of the Indian Premier League (IPL), Punjab Kings defeated Lucknow Supergiants by two wickets on Saturday. They missed their captain Shikhar Dhawan in the game due to injury and this paved the way for Harpreet Singh Bhatia to be included in the playing XI. Not many people knew about the cricketer before he made it to the PBKS XI. Interestingly, it was not an IPL debut for Harpreet. Perhaps, he was playing in the cash-rich league for the first time since May 19, 2012, after a massive gap of 10 years and 332 days.
It also became the record for the longest gap between two appearances in the history of IPL. Coming back to his last IPL game in 2012, he was a budding cricketer with hopes of playing for India then and was now picked by the franchise Pune Warriors. Harpreet played his only match of the season against Kolkata Knight Riders and scored six runs before being dismissed by Sunil Narine.
Another interesting anecdote relates to Harpreet Singh Bhatia whose IPL dreams came crashing down after a case of mistaken identity. Then, a player named Harmeet Singh, an India U19 cricketer found himself in trouble with the law for breaking the rules while driving a car, which led to his arrest. However, while breaking the news, ANI mistakenly tweeted that 'Harpreet Singh' has been arrested instead of Harmeet Singh. The tweet read, "U-19 cricketer Harpreet Singh detained last night for driving his car straight on the platform of Andheri railway station.
This error proved disastrous for Harpreet as it was days before the auction and despite wanting to buy him, a franchise did not go for him in the auction after the news of his arrest went viral. "We wanted to buy him, but as soon as the news of Harpreet's arrest came, we decided not to do so as it would tarnish the image of the franchise. But later when the auction was over, we came to know that it was Harmeet, Harpreet No."," a franchise official told The Indian Express.
More importantly, ANI later issued a clarification but Harpreet Singh's chance to play IPL was gone. "My name is ruined, isn't it? How can one clean it up? I don't care about IPL anymore, it's gone. But if you search my name on Google, the first thing you see is It comes that I have been arrested," Harpreet had said then.
Nevertheless, the 31-year-old got another chance to make it big in the IPL and scored 22 runs in 22 balls with the help of three fours. He plays domestic cricket for Chhattisgarh and is the captain of the team. Harpreet has played 75 first-class, 84 List A, and 78 T20 matches in his career so far. He played his fifth IPL game on Saturday after making his IPL debut in 2010 for Kolkata Knight Riders. Punjab Kings acquired his services in the IPL 2023 auction for Rs 40 lakhs.